NGen streamlines the application process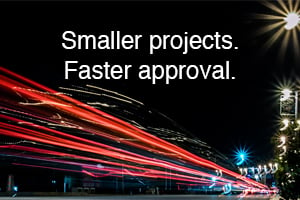 Not every Supercluster project has to come with a big price tag. NGen also funds advanced manufacturing projects with total costs below $5 million, and now those smaller projects can travel a streamlined application process that gets to a fast decision on approval.
Projects under $5 million still must meet the same basic requirements for Supercluster funding. They must come from an industry-led consortium with at least two industry partners, including an SME (companies with under 500 employees). Projects must also meet the Supercluster criteria that is simply explained in the NGen Project Guides.
But these smaller projects will only need approval from a single technology assessment rather than the two-stage process required for bigger projects (assessments are conducted by independent industry experts).
And in exceptional cases, NGen will consider projects under $5 million that are proposed by just two partners (questions can be sent to project@ngen.ca)
"Smaller projects in advanced manufacturing can be just as innovative as big ones," says NGen CTO John Laughlin. "They can be judged efficiently by a single review. The goal is to get a quicker decision on whether to green light a project."
NGen assessors are currently reviewing the latest round of project applications that were received by June 7. NGen is open to applications at any time, with the next set of project reviews slated for July 10 and August 14.