From big manufacturing companies to technology start-ups, academic researchers and government agencies, the wide array of NGen members reflects the eclectic nature of Canada's advanced manufacturing network.
That list now exceeds 1,000 members – and its growing.
NGen opened its doors earlier this year, offering free membership to organizations and individuals in return for information on their capabilities, areas of expertise and other contributions to advanced manufacturing. NGen's goal is to build a data-rich portrait of Canada's advanced manufacturing capabilities that can identify strengths and gaps in that ecosystem, while enabling greater connections within it.
The result, so far, is a membership that boasts capabilities and specializations ranging from fabricated metal product manufacturing to artificial intelligence.
"NGen's database bridges the manufacturing and the technology worlds, a crucial step in building Canada's factories of the future," says NGen CEO Jayson Myers.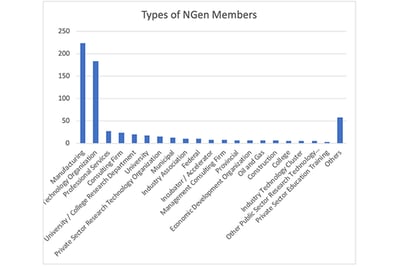 More than four of every five members is an SME of less than 500 employees. And while three-quarters of NGen members are currently located in Ontario, we expect greater growth outside the province in the coming months as we begin to hold events across the country.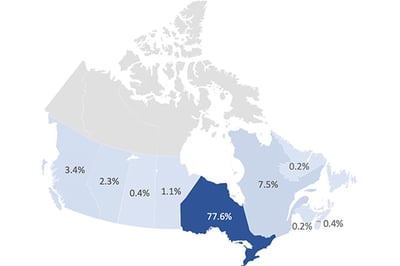 NGen membership is a requirement for participating in NGen's Advanced Manufacturing
Supercluster projects. The Supercluster program has $190 million in funding for industry-led projects that accelerate the transformation to the next generation of manufacturing.
You can find out more about Supercluster funding here.
And you can become an NGen member here. It's free.