It's normal for people to leave your company. But when they leave, all their experience, skills, and knowledge goes with them and you're then left with a less capable workforce.
Your operators play a key role within the manufacturing industry. Despite the rise of automation and advanced cyber-physical systems, people will always be at the forefront of innovation and at the core of any business. Their skills, experience, and knowledge are essential to running a successful company. But what happens when these workers no longer work for you?
Fortunately, there is a simple and smart solution: capture the tribal knowledge of your experienced workers and distribute it across your workforce with work instruction software. Then when people leave, you are consistently ready to train and equip the next generation of employees.
Sounds easier said than done but I assure you it's easy. Let me show you how it works.
The Problem is Real
Whether your company has to downsize, or your employees leave out of their own free will, the problem of losing your company's know-how is real. According to the Bureau of Labor and Statistics, the average separation rate in the Manufacturing sector was 33.26% from 2016 to 2020.
This means that approximately 3 out of 10 employees will leave your company every year!
Adding to this, the growing skills gap is estimated to leave a potential of 2.4 million positions unfilled by 2028. Due to qualified worker scarcity, manufacturers are having to rely on summer students, interns, and inexperienced employees.
So then the question needs to be asked: How can you keep your workforce's tribal knowledge and pass it on to the next generation --or better still-- your next employee? Is there a way to let workers come and go while holding onto the valuable experience and know-how they have accumulated over the years?
3 Key Benefits of Capturing Tribal Knowledge
The answer is yes! You need to capture the strengths, creativity, and knowledge of your employees so that you can share a standardized method with the rest of the workforce. By doing this, you centralize your company's key process knowledge.
Let's explore the three major benefits of capturing tribal knowledge and how this builds towards a smarter workforce, faster training, and greater product value for the customer.
Distributing Key Process Knowledge
It has happened at least once in every organization. "Fred" takes his first vacation in 10 years, and once he is blissfully off-grid, someone on the shop floor realizes that Fred was the only one who knew how to operate a specific machine. Management and employees then waste time trying to troubleshoot the process whereas they could have simply recorded the process beforehand.
The primary reason we want to capture tribal knowledge is so that we can use it to the advantage of the workforce. Detailed process knowledge, displayed in a smart solution like VKS work instruction software, enables people to accomplish jobs they would not regularly do. Adding to this, they can accomplish the task with confidence as if Fred was beside them giving his well-experienced instruction.
With well-captured tribal knowledge, key information is distributed among all qualified personnel. When your most experienced operator retires or goes on vacation, you can rest assured that the job will be done properly. The tribal knowledge of all your employees is stored and accessible for any person who needs it.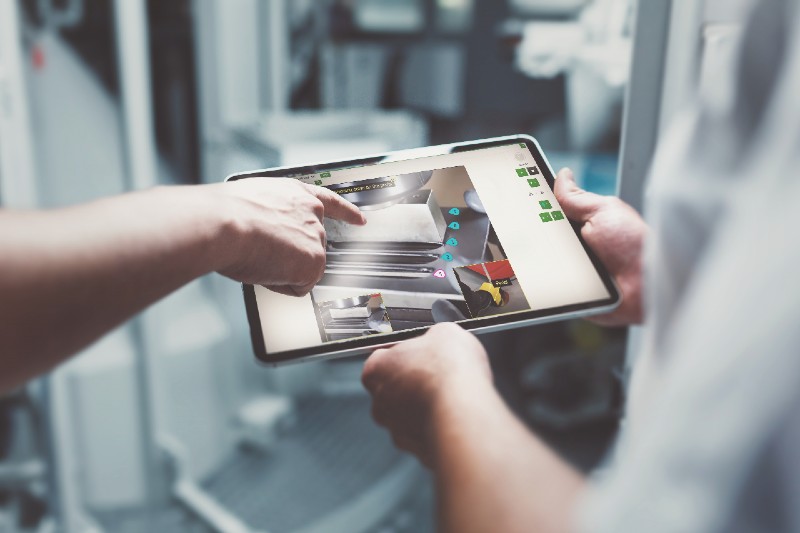 Creating Value with Faster Training
It can take a lot of time to teach people how to perform a complex job, let alone show them all the tips and tricks. Usually, this level of experience and productive output can only come with time. But this all changes with work instruction software. Employees receive a comprehensive and interactive guide that walks them through the procedure. And this enables companies to seriously decrease their training times.
"With VKS work instructions, we've been able to cut our training time in half. We went from a two-month training program to a one-month program. This has been a huge asset for our training and will continue to be a huge asset as we move forward." - George Englis, Chesterton Manager of Operational Training
By using work instruction software that stores the tribal knowledge and best practices of your workforce, employees can actively work on the shop floor and learn new skills simultaneously.
Eliminating Defects and Boosting Quality
By standardizing the processes of your best employees with work instruction software, each employee has quick access to the principal modes of operation. This goes a long way in eliminating defects and increasing product quality.
No more missed steps, incorrect assemblies, or process variations. The best method is standardized, leading to greater assembly efficiency and consistency. If there is a standard process, then you are more likely to reach a standard level of consistency.
"I used to ask, 'In what way did you build this?' Now I ask instead, 'Did you follow the work instructions?" - Jill Howe, Nidec Manufacturing Engineering Manager
Fully Utilize the Knowledge of Your Workers
If manufacturers fail to embrace modern technology and practices, they are liable to hit a developmental wall that impedes the effectiveness of their workforce. This can result in an over-reliance on uncaptured tribal knowledge and an underappreciation for the people that create value.
Your workers' knowledge and experience is an incredible commodity that needs to be recorded and used to its fullest for years to come. By capturing your employees' tribal knowledge, your company can take a big step forward into a smarter mode of operations.
Many companies have searched for this solution, but only the most successful have captured it, committed to it, and progressed with it. Will your company be next?
Be sure not to miss the webinar Access the Expert - Accelerating workforce development through digital work instructions with VKS' Spero Zervos. Register here